What is Employment Staffing?
Employment staffing is an agency that helps you find a job. When employers are hiring, but don't have the resources to recruit new employees, they reach out to staffing agencies. Staffing agencies cover a wide variety of industries and types of work from project management to warehouse jobs. However, many specialize or concentrate only on a few, so it's possible that employers will work with multiple staffing companies. When working with staffing agencies, it's important that they have experience and expertise in your industry. The Dako Group, for example, is an ISO-9001-certified company with one area of staffing expertise being engineering and design.
How Does it Work?
After the employer notifies an employment staffing agency, that job's availability is then listed. Some staffing agencies may post the job positions on their website in addition to several job listing sites or publications, to reach a broader audience. Once employees start filling out applications, the employment staffing agencies (not the employer) will then contact those who fit the requirements. If you meet the requirement, you will then be hired and your paychecks and/or benefits will be given to you through the staffing agency. However, the length of your employment is determined by the employer. There are exceptions and variations like contract employment as well.
Types of Jobs
There are several different types of jobs filled by staffing agencies, some of the major assignment types are: temporary, temporary-to-permanent, and permanent (a.k.a direct hire).
1. Temporary Employment: When working a temporary job, you will be informed of your start and end date. Sometimes, your assignment's end date can be extended depending on what job or project is. For the most part, they are short term and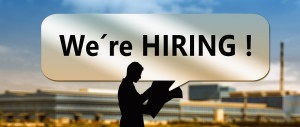 if you're looking for a stable job, this type of job is probably not for you.
2. Temporary-to-permanent: This type of job is a way for an employer to see what you're capable of. Many people hope to get a temp-to-perm or even a permanent job so that they can work for a company full-time, typically with a benefit plan.
3. Permanent Employment: For permanent positions, the employment staffing agency will act as a recruiter by procuring employees for regular job positions. From there, they are a direct hire by the prospective employer.
The DAKO Group has two locations strategically located in automotive and technically rich centers in the United States.  Since 1985, we have been working hard building a strong network and database of dedicated workers serviced by skilled recruiters and a talented sales staff.  If you're in need of expert staffing services please contact us today. We look forward to working with you!
Rev 10/23
Posted In: Direct Hire, Staffing Solutions, Temporary employment
Tags: employment staffing, permanent employment, temporary jobs
---