The DAKO Group provides both a local and nationwide candidate-base of individual specialties ranging from the following positions / categories:
Algorithm Engineer
Analytical Engineer – CFD, FEA, etc.
Application Engineer
Automation Engineer
Calibration Engineer – Chassis, Engine, Powertrain, Transmission, etc.
Controls Engineer
Core Engineer
Cost Engineer
Design / Design & Release Engineer
Development Engineer
Electrical Engineer
Electro-Mechanical Engineer
Embedded Software Engineer
Environmental Engineer
Field Service Engineer
Industrial Engineer
Lean Manufacturing Engineer
Logistics Engineer

Manufacturing Engineer
Materials Engineer
Metallurgical Engineer
NVH Engineer – Noise, Vibration, HarshnessProcess Engineer
Product Engineer
Program Manager / Engineer
Project Manager / Engineer
Quality Engineer – APQP, Continuous Improvement
Resident Engineer
Sales Engineer – Account Manager, Business Development, etc.
Structural Engineer – FEA, etc.
Test Engineer
Validation Engineer
Warranty Engineer
And more…
Many of our candidates are Design / CAD software experts. The following list shows a brief example of some of the candidates we can offer:

AutoCad
AutoDesk Inventor
Catia
Mechanical Desktop
Pro-Engineer / Pro-E

SDRC – Ideas
SolidWorks
UniGraphics / UG
And more…
Engineering and Design Positions Outlook
Engineering positions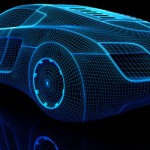 are expected to grow by about 4% in the coming years. The manufacturing industry employed more engineers than any other industry. In addition,  civil engineer positions are expected to grow as well. As you have seen above, the DAKO Group offers a lot of engineering opportunities. Also, we will work with you to find the exact match for you that will suit you best.  For design, a popular position is the AutoCAD Designer.
Designers have been seeing 3% growth in positions available in the coming years. Also, the position requires a Bachelor's degree or a post-secondary technical certificate.  The mani designer position are industrial, electrical, electronics, architectural, and civil drafter.  Finally, the DAKO group can help place you in the design position you have always wanted. Contact us today to find out all the great opportunities we have available for you!