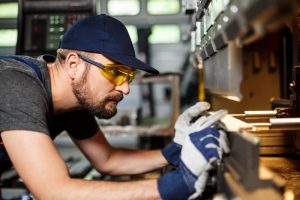 Without a doubt, it is important for every business to have a reliable and capable maintenance worker. Regardless of what industry you are in, maintenance jobs are always in demand. However, depending on the industry, the type of maintenance tasks may vary. As a result, maintenance job placements by companies must done with consideration and care. Just as critical, if you are looking for a placement in maintenance, it is important to know what type of maintenance job you want.
Facility Maintenance
Let's first discuss the most common types of maintenance positions. A facility maintenance technician is tasked with handling a variety of issues and improvements to a building's different systems. This includes handling a building's HVAC systems, plumbing, electrical systems, and other equipment. In addition to regular maintenance tasks, they also handle emergency maintenance needs. The majority of these placements are in warehouses, apartments, and other large building complexes.
Industrial Maintenance
Industrial maintenance technicians are a bit more specialized than facility maintenance workers. Due to working in the industrial field, the technicians need to be skilled with mechanics that are capable of installing, maintaining, and repairing industrial machines. As a result, most of these technicians work in factories and plants. Industrial maintenance requires the workers to understand blueprints and servicing more technical equipment. This includes:
Motors
Conveyor Systems   
Transmission Systems
Specialized Equipment
Industrial maintenance positions require knowledge of mechanical and electrical systems. All of these details make these maintenance job placements very important due to the level of education required to complete the tasks.
Maintenance Job Placements
Due to the different requirements for maintenance jobs, getting the right placements is important. However, finding the right person can be a challenge. That is why staffing agencies like DAKO Group exist. If a business is struggling to find staffing, DAKO Group helps them connect with a list of qualified employees to fill their staffing needs. We are adept at locating and recruiting qualified candidates with various skill levels and types of positions. If you are looking for opportunities in maintenance, submit your resume and find out how the DAKO Group can help you today!
Posted In: Placement
Tags: facility maintenance, industrial maintenance, maintenance job placement
---