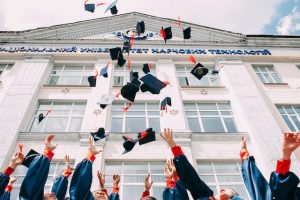 After years of post-high school education, college graduates are often eager to enter the workforce. There are plenty of job placements for college graduates fresh out of college. However, finding the "right job" can be a challenge. This is especially true for recent grads. Instead of spending hours checking out job postings, recent graduates will find job placements with the help of the DAKO Group.
Benefits of Using A Job Recruitment Agency
Are you a recent college graduate?
There are plenty of reasons why you should be using a recruitment agency to help find a job. First of all, the agency usually expedites the hiring process. That means you will be put into a job position quicker than the average person. Recruitment agencies often support applicants as they find the best placement for them through offer different options such as permanent or temporary placements. Furthermore, you have a better chance of being placed with a high-quality company instead of taking a chance with random selection. The right recruitment company will have you placed in a company that fits your needs.
Hiring Options at the DAKO Group

So, using a recruitment agency can be a major benefit for college grads. Great! But you might be wondering why you should be using our placement services. The answer is simple. Since 1985, DAKO Group has been providing highly-skilled employees in all facets of business throughout the United States. With offices in Michigan and Tennessee, we cover a wide demographic as well. Whether you are looking for placements in information technology, automotive, industrial, or other industries. We strive to find the best placement for both the employee and the employer through a variety of hiring options. This includes temporary placements, contract-to-hire, and direct hiring options.
Anyone that is using our placement services gets amazing benefits such as:
Quality assessment, testing, and training
Online time cards and time reporting
Training for employees to match the needs of a changing workplace
Finding jobs for college graduates does not have to be difficult. If you want to start your career right, then contact us today!
Posted In: Placement, The DAKO Group
Tags: college graduates, Job Placement Agencies, jobs for college graduates
---