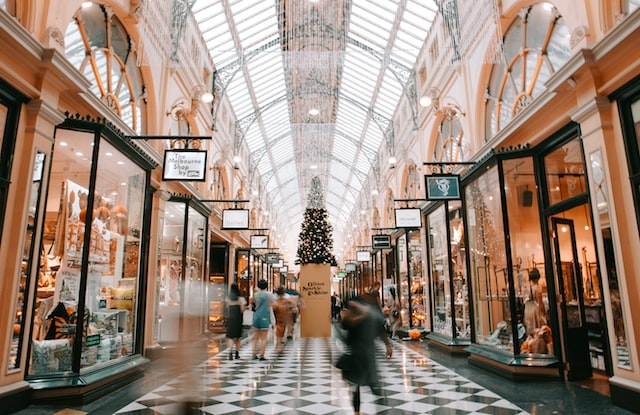 What is the difference between seasonal work and temp-to-hire? With Christmas on the horizon, some seasonal work is about to start to deal with the massive shopping season. However, seasonal work is not exclusive to the Christmas holiday, it is significantly different from a temp position; especially when a temporary position becomes a permanent one. To clear up any misconceptions, let's break down what seasonal work and temp-to-hire mean and how they are different!
Seasonal Work
Seasonal work is temporary employment that recurs around the same time every year. Employment around Christmas is a great example. Since Christmas is the busiest shopping season, companies will have temporary hires to deal with the influx of shoppers. Snowplow drivers are another seasonal job as it is only necessary for the winter. Meanwhile, pools only need lifeguards during the summer season.
There are many reasons why people opt for seasonal employment. First of all, it can help supplement income. Some people take these temporary positions to help with additional income. College students often apply for these positions because it allows them to earn money without committing to a full-time position. The biggest aspect is that these jobs end with little to no chance of full-time employment. However, that is not the case with temp work.
Temp-To-Hire
So, what is temp-to-hire? It is a reference to a period of time when a company will temporarily hire an employee for a set period of time. After the time frame, the company can offer a permanent position. The offer is based on the employee's performance and how they fit into the company's work culture. Most of the time periods last between three to six months. There are many benefits to this type of employment such as:
Resume Builder
Workplace Exposure
Faster Process
Flexibility
Networking
Most of these temp-to-hire positions are supplied by agencies. One of these agencies is the DAKO Group!
Temporary To Hire Positions at DAKO
Since 1985, the DAKO Group has been matching high-skilled employees to various businesses throughout the United States. The DAKO Group is a staffing agency that offers a variety of programs to help find the placement for the business and the employee. These programs include:
Contract
Contract-to-Hire
Payrolling
Direct/Permanent Hire
Master Vendor/Vendor Management Services
With decades of experience and tenured staff, DAKO Group is the best agency to find you top-tier staff or the job of your dream. So, contact us today or submit your resume!
---
Want to see the latest news from the DAKO Group? Click here!
Posted In: Temporary employment
Tags: seasonal work, temp-to-hire, temporary jobs
---