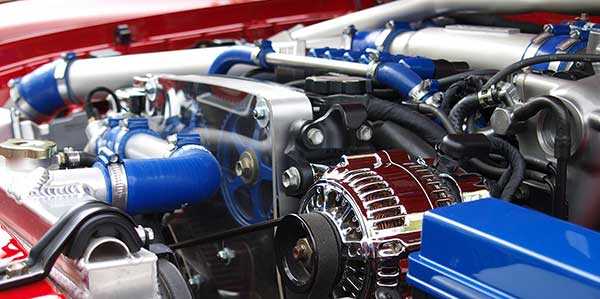 Automotive engineering is a great career to enter, but before you choose to enter the engineering field let us take a look at what it is and the outlook for the career. An automotive engineer is tasked with the development of passenger cars, buses, trucks, motorcycles, and other passenger vehicles. They tend to design new products or upgrade or modify existing products. They are also expected to solve and troubleshoot engineering problems.
Major concerns of automotive engineers involve fuel efficiency, safety, and design. When creating new or improved designs they usually use computer-aided design technologies to help them achieve their goals. Types of companies an automotive engineer would work for is automobile companies, consulting firms, transportation companies, and manufacturing companies.  Companies known to hire engineers are Ford Motor Company, Porche, GM, and Toyota. Not only do car companies hire automotive engineers but companies such as Harley Davidson or other motorcycle companies hire them as well.
Is There a Demand For Automotive Engineers In The Future?
Automotive engineers also known as mechanical engineers, are projected to grow 7 percent from 2016 to 2026. This is a little slower than the average for most occupations. The need for design for the next generation of vehicles such as electric cars and vehicle systems will keep the career in demand. The mean annual salary is around $80,852* per year. To stay appealing to potential companies, engineering candidates should stay up-to-date with the latest software in the industry.
Are Automotive Engineers in Demand?
The job outlook for Automotive engineers is in the largest demand in Detroit, Michigan. Michigan is the home of the Big 3, making it a hotbed for automotive engineers. To help you find a great career in engineering you need to use a job recruitment agency. One of the best job recruitment agencies in the Detroit Area is the Dako Group. The Dako Group has long-standing relationships with the automotive industry in the Detroit area.
At Dako Group we can help you find the dream job you always wanted in the automotive field. Finally, submit your resume today to find out how the Dako Group can help your professional career growth.
The future of automobile engineering. *Average Automotive Engineer Salary
Employment of mechanical engineers is projected to grow 7 percent from 2020 to 2030, about as fast as the average for all occupations. About 20,200 openings for mechanical engineers are projected each year, on average, over the decade.
Post and stats revised on October 20, 2022.
Posted In: Automotive, Entry Level Engineer
Tags: automotive engineer, engineers, mechanical engineer
---