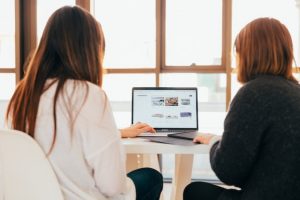 Are you looking for job recruiters in Tennessee? Since 1985, The DAKO Group has been placing highly-skilled employees in a variety of industries. While DAKO started out in Michigan, our company has a location in Tennessee! To be fair, you might wonder why you should use our company to find your dream job. The best and most important answer is that The DAKO Group's unique programs can help you find the right job for you in Tennessee!
Placement Services and Programs
The DAKO Group offers a variety of placement services to help talented employees find the best employer for them. Our company uses a unique Try & Buy approach with our placement services. Potential employees can choose between the following programs to find the right employer. These options are Contract, Contract-to-Hire, and Direct/Permanent Hire.
Contract
The DAKO Group offers general contract positions that will set you up at a company for a set period of time. This time period can range from three months to one year. This program is the perfect option for talented individuals who want to assist different industries.
Contract-to-Hire
Similar to regular contract work, you will be given a trial period within a specific company to see if it is the best fit for the staffer. During this period, you will be able to learn about the job while showing off your skills to your future employer. This program has a huge demand because this program is a win-win for all parties and provides the potential for a permanent placement at a job that is guaranteed to work for the staffer.
Direct/Permanent Hire
For people who are looking for immediate and permanent placement, our direct hire program is the best option. Instead of going through a trial period or a contract, DAKO will find a permanent placement with a company, allowing you to start work immediately. This program is ideal for people who understand what industry they want to work for.
Contact DAKO Group Tennessee
If you are looking for the best job recruiters in Tennessee then you should contact the DAKO Group! Our company is capable of placing you in a variety of industries. Some of these industries include:
Healthcare
Maintenance 
Information Technology
The DAKO Group connects you to the right industry based on your abilities. So, if you are a job seeker looking for placements in Tennessee, contact us today!