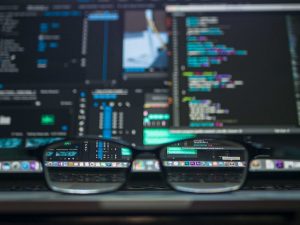 IT Professionals have a variety of options when it comes to positions. In the world of information technology, there are many industries that rely on specialists to keep their business going. However, some people might not realize the versatility of IT specialists when it comes to their occupation. That is why the DAKO Group wants to highlight the many options that they have!
Common Positions for IT Professionals
In order to highlight the variety of positions that IT specialists can hold, we are going to go over the most common areas you can find them.
Tech Support
Let's start with the most iconic position. IT support is necessary for many companies. When things go wrong, people in tech support help users, and sometimes other IT specialists with day-to-day technical issues. This is important for companies that rely on technology for production or management. After all, technical issues can lead to massive interruptions.
Data Management
Professionals in these fields focus on designing database systems. This includes making plans in case of data loss and processing gathered data. People who specialize in data management usually find positions as computer network architects, project managers, and database administrators.
Software Development
This branch of information technology focuses on programming. Software development professionals build and modify software applications to meet specific user needs. Creating and modifying computer programs involves a lot of logical planning. There are also web developers, who design, create, and maintain websites.
Cyber Security
Whenever you are running a business, security is going to be important. Any structure connected to the internet can be vulnerable to cyber attacks, allowing important information and data to be stolen. IT professionals that focus on this field keep the data of organizations and users secure. They also make preventive measures to reduce damage when there is a breach.
Find the Right IT Specialist with the DAKO Group
Are you in desperate need of an IT professional but can't find the right person? The DAKO Group provides placement services to help put highly-qualified personnel in your company. We offer a variety of placement options that can help you find the best fit. Whether you need a direct placement or contract-to-hire, we have you covered! Contact us today and see what we can do for you!
---
Are you looking for a job? Let us place you! Submit your resume now!